UNION
( 11.25.2005 & 11.26.2005 )
I didnt know what I was missing when I was a few years younger and thought those guys dont worth my money. But youre always smarter than before.
I have seen them as ESP ( ESP means they have Eric Singer on the drums - this time - as UNION - they had Fred Coury from Crinderella ) in April and was surprised how good they are so I just had to see them again. They announced two gigs in Germany and I just had to see them another two times this year but when I started to make plans for the special weekend my friends Katja and Katrin decided to stay home so I had to go alone with my friend Sevan.
On Friday I took a very early train to Babenhausen and got ready in the evening. We had to stay in the car untill they opened the doors because it was awfully cold outside. While we were waiting inside the almost empty concerthall ( somehow most of the audience decided to wait in the entrance hall ) the guys from Union walked slowly with a big grin up to the stage.
'Crystal Dusk' played first again and after them the main act - UNION. It was exciting and relaxing at the same time. They played the best songs from their UNION albums, very cool KISS songs and even one song from Mötley Crüe. They played the first part of 'Hypnotized' without drums and base guitar - just vocals and guitar. This made the song sound very differend in a special charm.
After the show I got some autographes again ( I still have a few CDs you guys need to sign ;) ) and Sevan talked me into taking some pictures with the band. But only Bruce sacrificed himself to take a picture with me.
I dont know if they did something for the charity part nor watched the third band.
The weather on the next day was fiendish. We had to drive through the meanest snow chaos I have ever seen but we arrived save and in time in Witten. After a while we even found the 'Burnout'. I met some friends from the internet and the webmaster of a polish KISSfanpage who made the whole way from Poland just to see UNION in Germany.
They played after two local bands and were even better than on the day before. Maybe because of the bigger audience. After the show they had another signing session and this time I decided to wait and let them sign my UNION poster after the big rush on the band. But this time they had to go back to the hotel earlier because of the bad weather. So I missed the chance to get some more autographs and pictures. Too bad - but this means that you have to come back to Germany.
You guys were so great and I had the time of my life. I hope to see you SOON again back here in Germany.
( click on the thumbnails to enlarge the pictures )
Babenhausen
Crystal Dusk again
UNION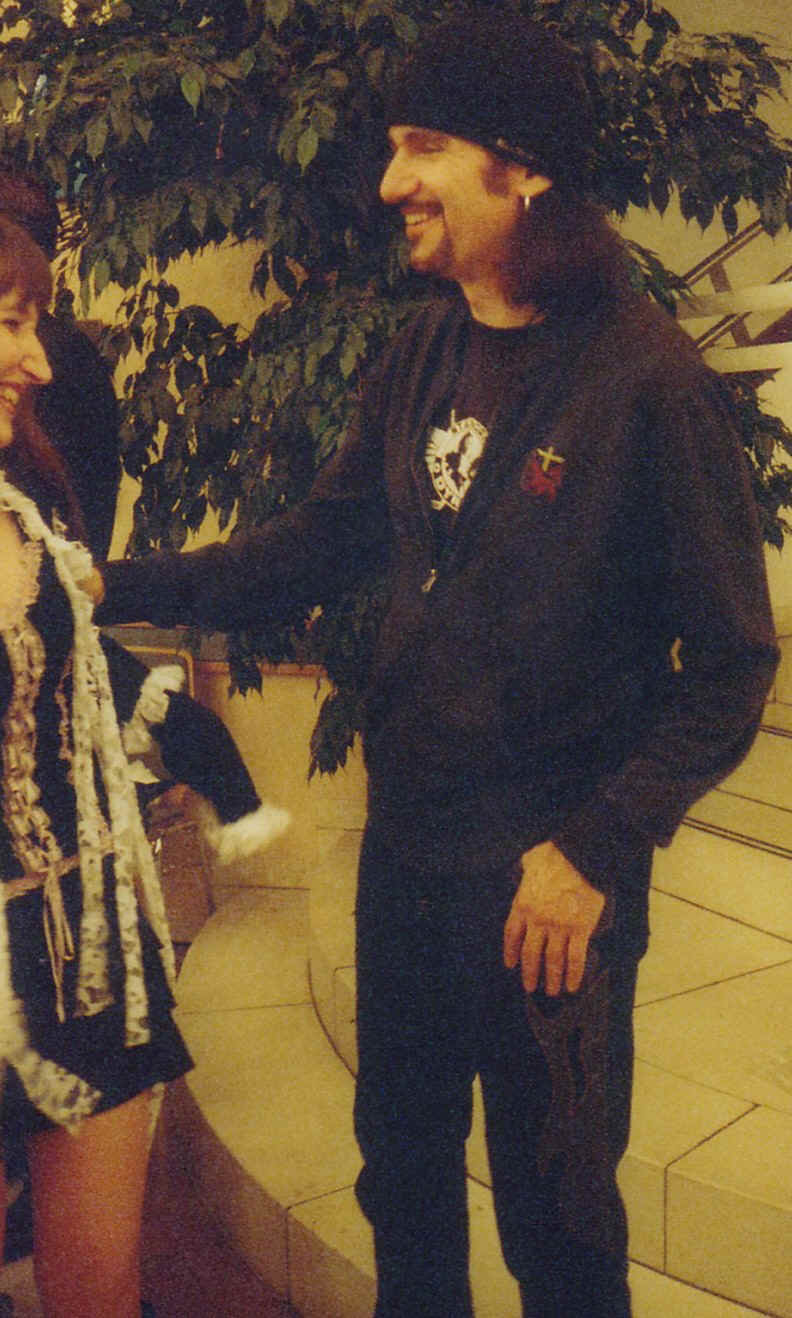 UNION in Witten

Please never use those pictures without my permission. Email me